Unique hoodies are the ultimate blend of comfort and style, and they've become integral to wardrobes across Canada. What sets one hoodie apart from the rest? It's the design, without a doubt. The cool hoodie designs can be a bold fashion statement, a means of self-expression, and a reflection of your unique style. This article will explore popular hoodie designs catering to Canada's diverse and ever-evolving fashion landscape.
Classic and Timeless Hoodie Designs
Sometimes, simplicity is the key to elegance in the best hoodie style. Classic and timeless hoodie ideas are those that never go out of style. Think of solid-coloured hoodies, sleek stripes, or understated monochromatic prints. These designs are versatile, suitable for various occasions, and can be effortlessly paired with multiple outfits. The beauty of classics lies in their simplicity, which allows you to customize them with personal touches, be it a favourite accessory or a unique colour palette.
Furthermore, classic hoodie designs often serve as a nostalgic link to the past. They evoke a sense of comfort and familiarity, reminding us of cherished memories and experiences. In a constantly evolving world, these enduring styles provide a sense of stability and timeless fashion that can be relied upon in any season. Their versatility and adaptability make them essential to any wardrobe, allowing you to effortlessly create stylish, enduring looks that stand the test of time.
Trendy and Contemporary Hoodie Styles
Canada is known for staying up-to-date with contemporary fashion trends, and hoodies are no exception. Trendy designs are all about embracing the current fashion trends and popular culture references. From oversized logos to street art-inspired graphics, trending hoodies are the perfect choice for making a bold fashion statement. In Canada, staying in the loop with the latest trends is easy, as fashion enthusiasts consistently seek innovative and daring hoodie designs to complement their modern style.
Personalized and Customized Hoodies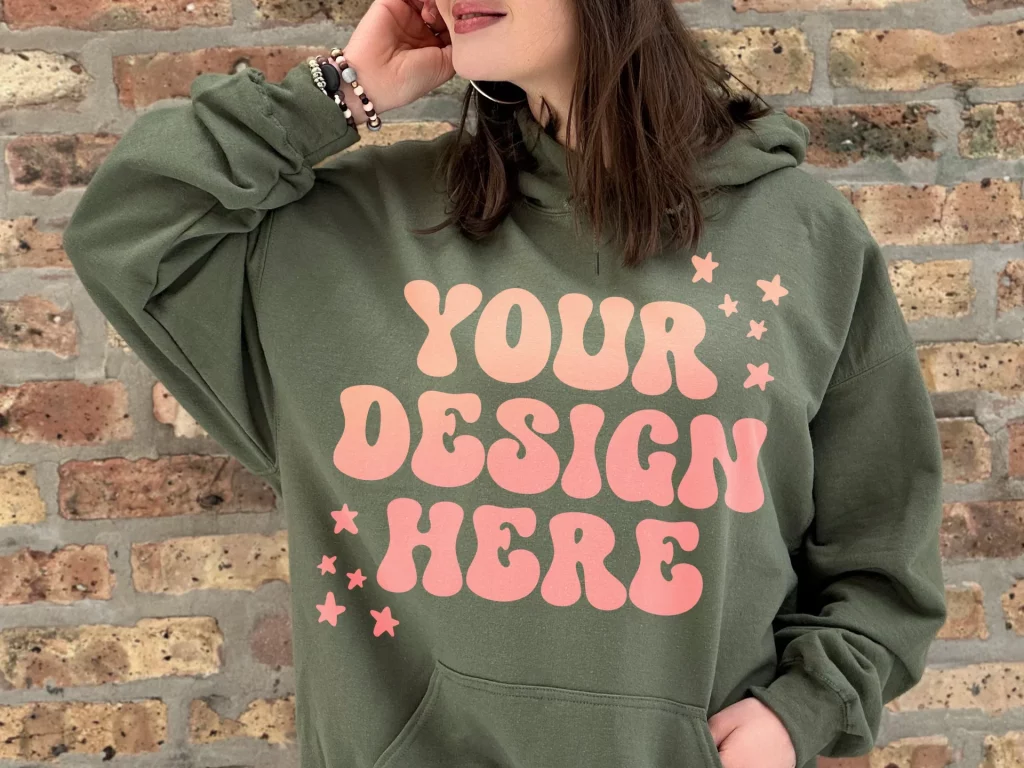 What's better than a trendy hoodie? A personalized one. Customized hoodies are all the rage, allowing you to showcase your individuality through design. Personalization lets you wear your heart on your sleeve - literally, whether it's your name, a favourite quote, or a unique piece of artwork. In Canada, plenty of talented designers and online platforms make it easy to bring your custom hoodie ideas, ensuring that your hoodie is as unique as you are.
The allure of personalized hoodies lies in their ability to make a bold statement about who you are and what you love. Your cool hoodie ideas can reflect your passions, sense of humour, or unique perspective on the world. It's a way to stand out in a crowd and connect with like-minded individuals who share your interests. Whether you want to express your creativity or create a memorable gift for a loved one, personalized hoodies allow your imagination to run wild. In a world filled with mass-produced fashion, custom hoodies are the ultimate form of self-expression, ensuring that your style is as distinctive as your personality.
Seasonal and Holiday-Themed Hoodie Designs
In a country with a wide range of seasons and rich cultural diversity, it's no wonder that hoodie design ideas tailored to the seasons have become a beloved trend. Think cozy fall-themed hoodies with warm, earthy colours and winter wonders with snowflakes and reindeer. For celebrations, bring out holiday-themed cool hoodies for Christmas, Halloween, and the ever-patriotic Canada Day. These designs infuse the spirit of the season into your wardrobe, making you a part of the festive tapestry of the country.
Graphic Art and Printed Hoodies
Graphic art on hoodies is a dynamic and expressive trend in Canada. Hoodies with good designs can range from abstract art to landscapes, famous artworks, and pop culture references. These designs aren't just about looking good and making a statement. Your choice of print speaks volumes about your interests and passions. Whether you're a fan of a particular artist or want to show your love for a favourite movie or TV show, graphic art hoodies allow you to wear your enthusiasm for all to see.
Tips for Designing Your Own Hoodie
Ready to embark on a creative journey? Creating cool hoodies with designs is a rewarding endeavour. To get you started, here are some practical tips:
Explore design software or apps that can help you create your unique design.
Collaborate with local designers or artists for a personalized touch.
Consider the materials and techniques that best suit your vision.
Remember that the essence of design is personal expression – let your creativity flow!
Conclusion
In Canada, hoodie design is more than just fashion; it's a means of self-expression and a way to celebrate the diverse culture and climate of the country. "Ideas for Hoodie Design" provides a glimpse into possibilities, from classic and timeless styles to cutting-edge trends, personalization, and seasonal themes. Embrace your unique style, and let your hoodie do the talking.
About Toronto Tees
At Toronto Tees, we're passionate about delivering the best hoodie quality that reflects your individuality. Our experienced team of designers and craftsmen work tirelessly to bring your vision to life, creating personalized and cool aesthetic hoodies that are as unique as you are. With a commitment to sustainability and eco-friendly practices, we offer a range of ethical and green fashion options for the conscious consumer. Explore our catalogue of diverse hoodie designs, or collaborate with us to create your own. Regarding fashion in Canada, Toronto Tees is your trusted partner. Experience the difference today.
Share your favourite hoodie designs and experiences with us. Are you looking to add new hoodies to your collection? Explore some exciting options available at Toronto Tees, and let us help you express your style. Stay connected with us for more fashion and design inspiration – there's always something new happening in Canada's hoodie design world.