Custom t-shirts have long been a staple for artists and musicians in Canada, serving as both a canvas for creative expression and a powerful tool for promoting their brand.
These band music shirts, concert t shirts, and music-themed apparel have become iconic in the world of entertainment, allowing artists to connect with their fans on a deeper level.
Benefits of Custom T-Shirts
Custom t-shirts offer a myriad of advantages when it comes to promoting Canadian musicians and artists. These wearable canvases allow them to build a strong brand presence, connect with fans, and create unique merchandise for concerts and events.
Building a Brand
In the dynamic sphere of music and art, carving out a recognizable identity is paramount.
Custom t-shirts adorned with unique designs, emblems, and catchphrases assist performers and artists in distinguishing themselves from the masses. These artist-themed shirts are sported by fans not just as a token of their loyalty, but also as a way of asserting their individuality and bond with the artist or band.
Creating Exclusive Merchandise
Gigs and events pose ideal scenarios for performers and artists to interact with their followers and boost their earnings.
Concert tour shirts act as hot-ticket merchandise items that enthusiasts love to buy as keepsakes. These gig-specific shirts often bear one-of-a-kind artwork and designs tied to the occasion, crafting an unforgettable and collectible experience for the attendees.
Design and Customization
A vital component of custom t-shirts for Canadian performers and artists is the artistic liberty they provide.
Artists have the option to team up with local designers and artists to create distinctive and visually striking band vintage shirts and designs that resonate with their intended audience. Tailored artwork and graphics allow musicians and artists to flaunt their best band shirts, infused with their own unique styles and identities.
Teaming up with local creatives can also be mutually beneficial for both musicians and artists. Artists can draw upon the inventiveness of local designers, instilling their custom t-shirts with a unique regional touch. This not only supports the local arts scene, but also enhances the appeal of the merchandise among fans.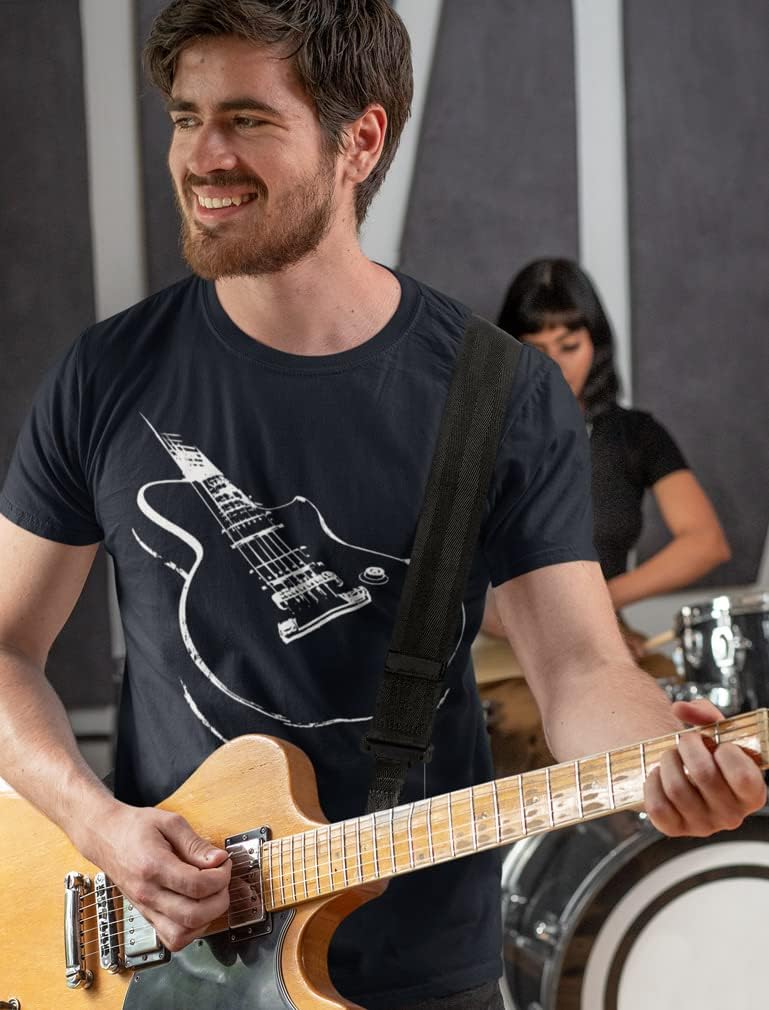 Case Studies and Success Stories
A successful custom t-shirt design should reflect the essence of the artist or musician it represents; incorporating elements of an artist's music, lyrics, and personal style can create a strong connection between them and their fans.
Whether it's bold graphics, subtle references, or clever wordplay, these design choices can make a significant impact. To highlight the effectiveness of custom t-shirts in promoting Canadian artists and musicians, consider the remarkable journey of Carly Rae Jepsen, the renowned Canadian singer-songwriter.
Carly's story serves as a compelling example of how custom t-shirts can play a pivotal role in extending an artist's influence and cultivating a dedicated fan base. Through inventive design concepts and strategic marketing endeavours, Carly harnessed the potential of her merchandise, transforming it into a potent promotional instrument.
Building a Fan Community
Custom t-shirts play a significant role in building a loyal fan community around Canadian artists and musicians.
When fans wear these concert tees Canada, they become walking billboards for their favourite acts, sparking conversations and connections with like-minded individuals. In turn, this sense of belonging fosters a strong fan community that supports the artist through thick and thin.
Ordering Custom T-Shirts at Toronto Tees
When it comes to turning creative ideas into high-quality concert shirts, Toronto Tees stands as your trusted partner for Canadian artists and musicians. With a commitment to bringing designs to life, fast production, and reliable delivery, Toronto Tees has earned a reputation as the go-to destination for custom t-shirt printing band shirts Canada.
Whether you're in need of band tour shirts, t shirts for concerts, or band and music t shirts, Toronto Tees has you covered.
All in all, concert tour t shirt designs are an integral part of the Canadian music and art scene. They offer a wide range of benefits, from promoting artists and musicians to creating a unique connection with fans. With creative designs and personalized touches, custom t-shirts have proven to be a powerful tool for building a loyal fan community and making a lasting impression in the world of Canadian entertainment.
When it comes to ordering band shirts Canada, Toronto Tees stands as the premier choice for artists and musicians looking to bring their creative visions to life. Whether you're a musician about to embark on a concert tour or an artist looking to expand your reach, music band shirts are a canvas of opportunity waiting to be explored.